The Camera ITS foldable kit is an optional kit for the Camera ITS-in-a-box and Sensor fusion box that provides additional support for foldable and large form factor devices. The foldable kit includes additional mounting mechanisms to ensure the camera is centered in the middle of the plate and firmly mounted.
The regular phone mounting mechanism for the Camera ITS-in-a-box and Sensor fusion box are optimized for devices with dimensions smaller than 7 x 4 inches.
Purchase a foldable kit
We recommend purchasing a foldable kit from the following qualified vendor:
MYWAY design 4F., No. 163, Fu-Ying Road, XinZhuang District, New Taipei City 242, Taiwan
twmyway.com
sales@myway.tw
+886-2-29089060
Foldable kit contents
The foldable kit includes the items shown in Figure 1.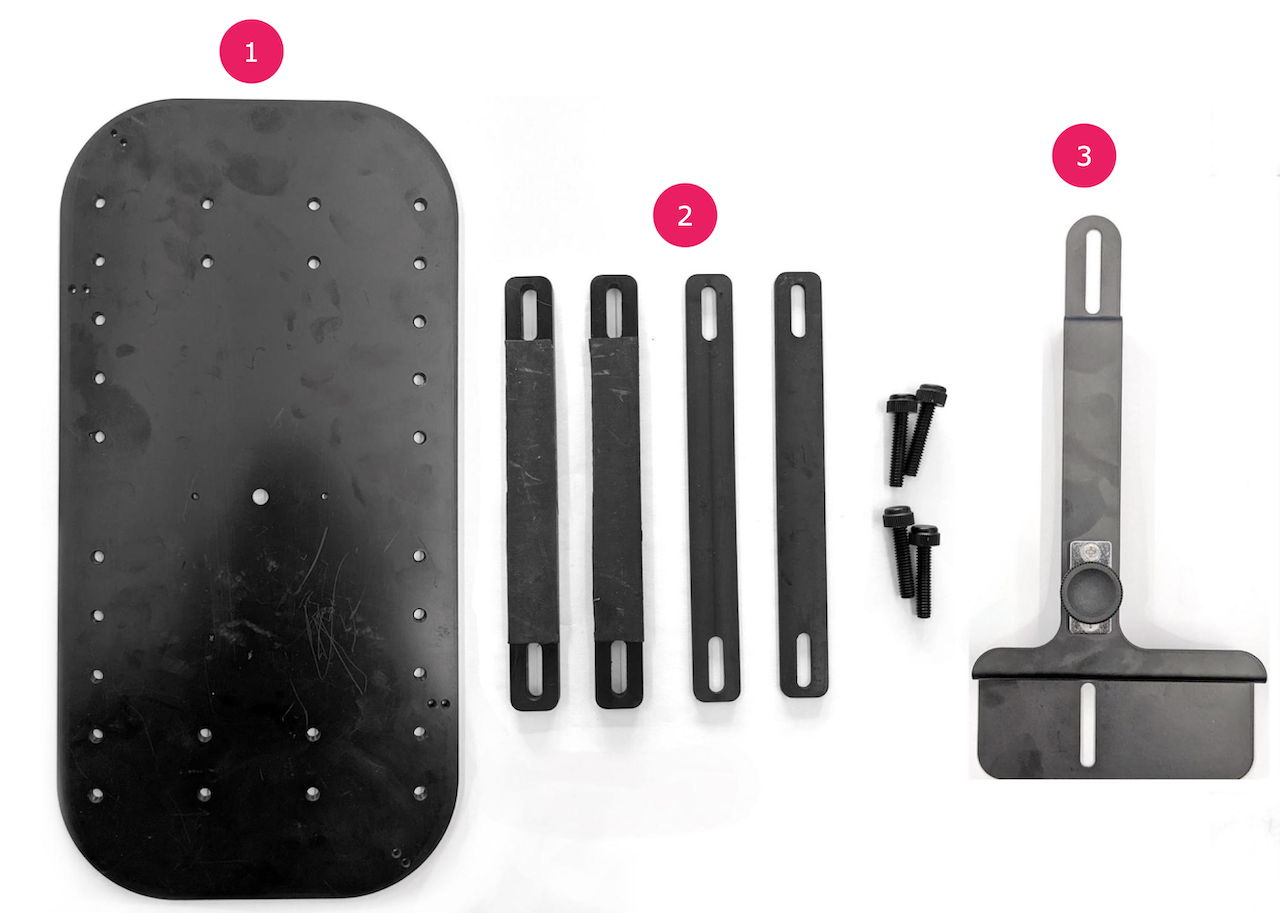 Figure 1. Contents of the foldable kit
Sensor fusion phone mount plate
Phone clamps and shins with nylon screws
ITS phone mount
The following table describes the revision history of the Camera ITS foldable kit and includes download links to each version of the production files.
Date
Revision
Production file download
Change log
November 2022
1.1
Foldable Kit Rev 1.1
Enlarges ITS phone mount opening by 10 mm to enable testing on more foldable device models.
September 2021
1.0
Foldable Kit Rev 1.0
Initial foldable kit release to enable foldable testing.
Phone mount design details
This section describes the design differences of the foldable kit phone mounts versus the regular phone mounts for the Camera ITS-in-a-box and Sensor Fusion Box.
ITS phone mount
Increases depth and height to support large form factor devices such as tablets.
Adds plunger extension design to accomodate the width of the mount.
Sensor fusion phone mount
Increases length of phone clamps and adds slots (instead of round holes) at the ends to provide more flexibility in mounting angles.
Adds 4 additional center holes at the top and the bottom of the phone fixture (8 total) for more flexibility in phone clamp positioning.
Phone mount configuration examples
The following figures show example configurations for the ITS and sensor fusion phone mounts.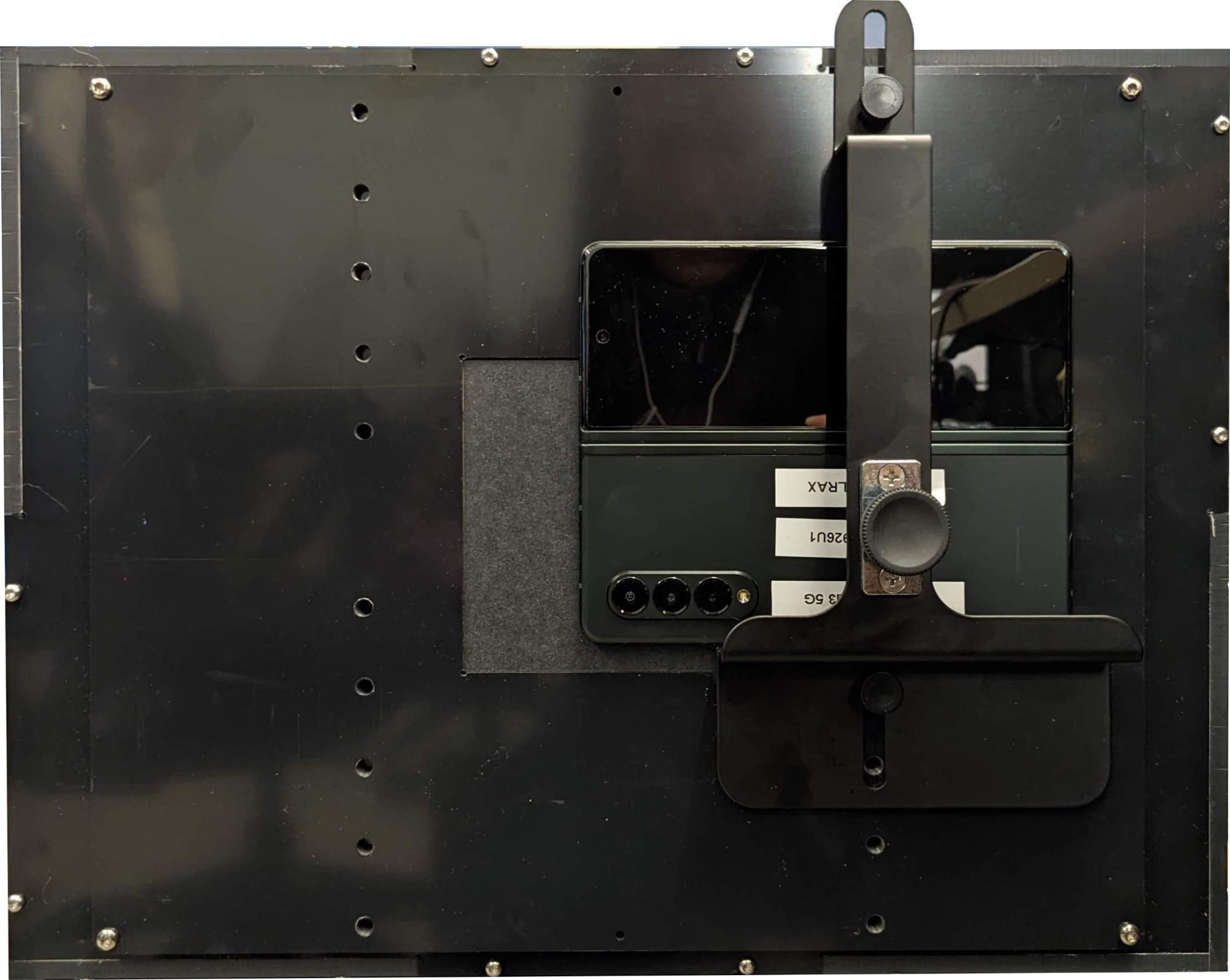 Figure 2. ITS phone mount with increased height to accommodate large form factor devices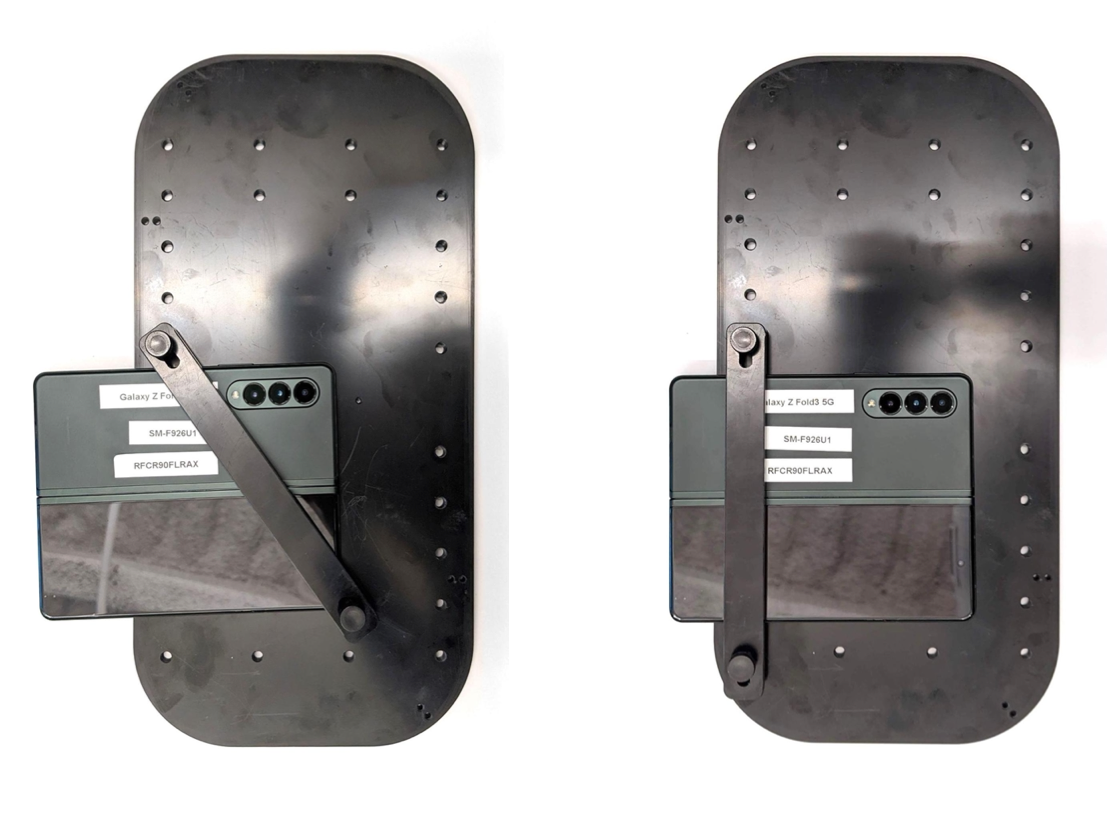 Figure 3. Sensor fusion phone mount in two different configurations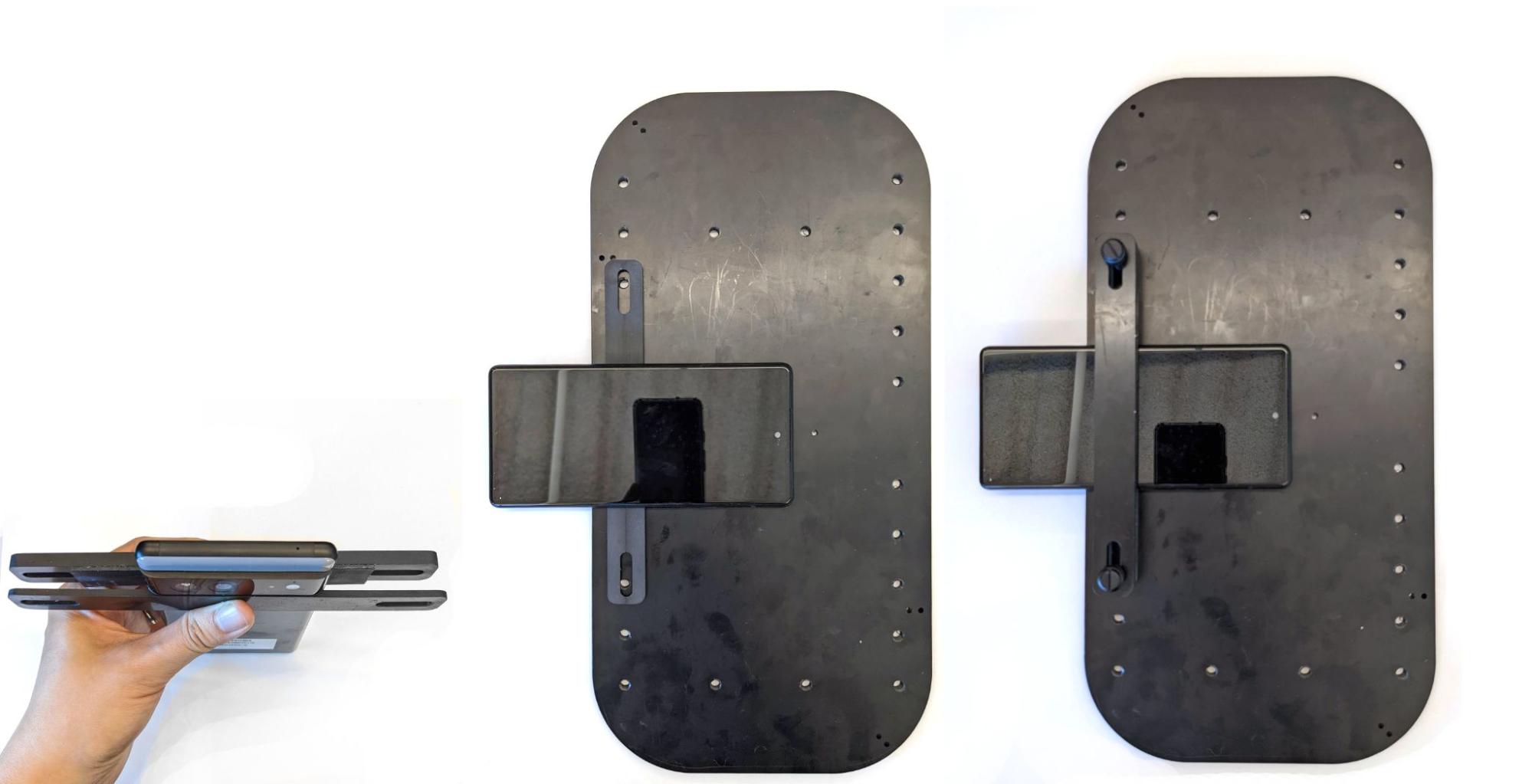 Figure 4. Phone with a protruding camera using a 3 mm shim to enable flush mounting of phone