AppSearch, an on-device indexing and structured search engine, was shipped as an APEX in Android 12. In Android 13, AppSearch is shipped as a Mainline module.
Motivation
To ensure a consistent implementation of AppSearch across the Android ecosystem and support updateability.
Benefits:
Allow updating AppSearch via Play Store
Ensure compliance with the AppSearch CDD requirements
Details
Data collected through AppSearch APIs remains on the user's device (except aggregated metrics data, which is used for performance optimization purposes).
A fast, mobile-first storage implementation with low I/O use
Highly efficient indexing and querying over large data sets
Multi-language support, such as English, Spanish and CJKT
Relevance ranking and usage scoring
AppSearch architecture
Figure 1 highlights AppSearch concepts as well as the system service process boundary.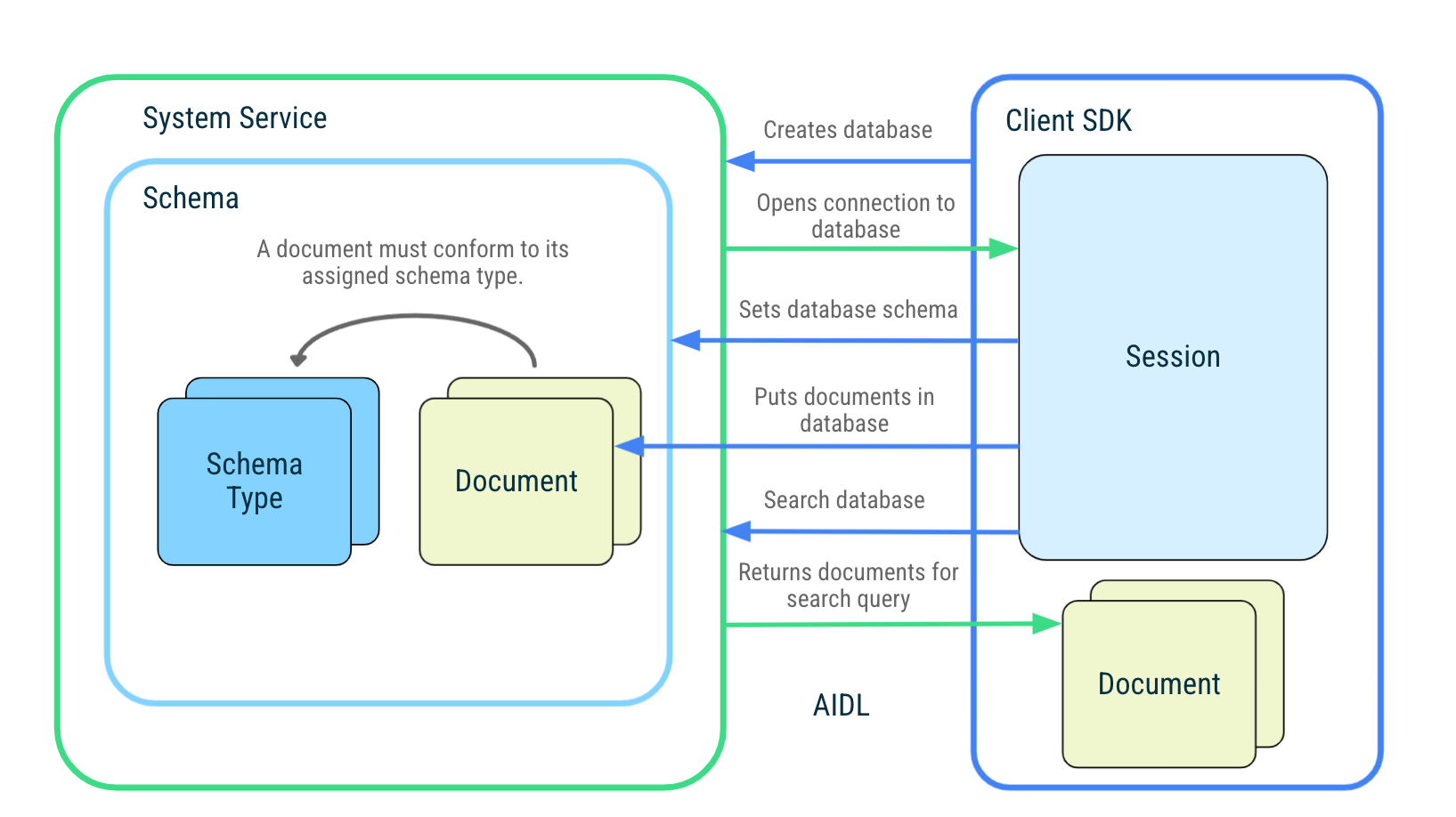 Figure 1. AppSearch module architecture
Module boundary
AppSearch Mainline Apex - com.android.appsearch

AppSearch API surface (Java)

Code Location: frameworks/base/apex/appsearch/framework
Process: BOOT_CLASS_PATH

AppSearchManagerService (Java)

Code Location: frameworks/base/apex/appsearch/service
Process: system_server

Icing Native library (C++)

Code Location: external/icing
Process: system_server

HAL Interface/Implementations (C++)
Refer to the module architecture diagram in Figure 1.
Package format
The main functions of this module are included in the APEX package com.android.appsearch.
Dependencies
libicu
libprotobuf-cpp-lite
ndk
Customization
This module is not customizable.